There are a few options available on the market for hydration. For most of us who participate in moderate-intensity exercise 4-5 times a week, water is more than adequate for hydration. Coconut water has gained attention recently for its hydrating properties. It contains a higher content of potassium than most sports drinks. This helps muscles recover faster after exercise. Sports drinks are preferred in long distance runners and if you sweat a lot during exercise. They contain electrolytes and carbohydrates that are necessary when running long distances.
Water is the best for staying hydrated. However, if you are participating in activities that cause you to sweat, you may want to consider using some sort of sports drink. Mixing the sports drink with water will decrease the caloric content of the sports drink and provide you with a flavored beverage.
Continue Learning about Metabolic Disorders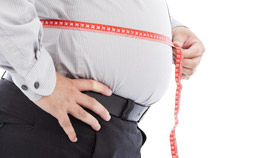 Metabolic disorders disrupt the body's ability to make or break down carbohydrates, proteins and fats in food. When the body has too much or too little of these substances, major health problems can develop. Metabolic disorders ar...
e usually genetic, and the severity can vary. In some cases, dietary supplements, medications and special diets can help treat the disorder.
More