Here is how I define psychosis:
Psychosis is a break with reality that causes confusion, lack of functioning, communication difficulties and when full blown, hospitalization.
Facts about psychosis:
Psychosis is disruptive. People who are psychotic don't fit
in because they are 'odd' in what they say and how they act.
Psychosis incudes hallucinations and delusions.

Hallucinations are sensory experiences such as hearing a voice that isn't there. Delusions are false beliefs such as believing your boss is spying on you through the TV.
Here is a conversation I had with my former partner Ivan when he was in the hospital in 1994:
He had just been diagnosed with bipolar disorder I (the type of bipolar disorder that has full blown mania and often full blown psychosis) and he was very, very psychotic.
When I walked in, Ivan had a pair of hospital pants wrapped around his head and covering his eyes. He said "I was tired of what I was saying and I wanted to apologize. I don't want to see all of the damage I have done in the world. I don't want to die."
I said, "Hello Ivan," and he pulled up the pants and looked at me
and grimaced– I could tell he was happy to see me. He said, "There is a lot of
noise outside. Are they burying someone? I want to say sorry to her and am
worried."
I remembered that he wanted to say sorry to someone named Tess. He said, "Tess is a fine person. She has been through a lot."
He said, "Why are you so red? Are you ashamed of something?"

Tess is a nurse and is the person he thinks is trying to shoot him– he was in a chair the other day and tried to shake her hand, but he wouldn't get out of the chair so they put him in restraints. I said to him,
"What are you thinking?" He said, "How about my mother and father? Were they here? How many people died today?"
We talked some more and I told him I loved him. He liked that.
**
When he got better, he explained to me what it was like to be so
psychotic. He said it was like his brain was disintegrating.
Ivan is doing well these days. He lives in France and has not had a manic/psychotic episode for over 15 years.
A psychosis success story!
**
I was diagnosed with bipolar disorder ii (two) with psychotic features a year later, but that is another story!

The term psychosis basically refers to a loss of touch with reality. Common psychotic symptoms include hallucinations, when people hear, see, or otherwise sense things that aren't actually there. Sometimes people are aware that these are hallucinations, depending on the degree of psychosis.

A second common symptom of psychosis is the presence of delusions, defined as false, strongly held beliefs that cannot be explained by the person's cultural or religious beliefs and that are not influenced by logical reasoning. When a person is in a delusional state, he is unable to recognize that his beliefs are false, even when presented with evidence that clearly contradicts those beliefs.

Once you have entered a psychotic state, the delusions you experience often prevent you from recognizing that you are ill and in need of hospitalization in order to become stabilized on medication. One common delusion, for example, is the paranoid delusion: the belief that others are out to get you. This can lead to ideas related to medical treatment -- for example, that people are trying to keep you medicated in order to control you; that your medications are actually poison; or that you are being kept in the hospital as part of some kind of conspiracy. As a result, you may become distrustful of family members, friends, and mental health professionals who are trying to help you.

In addition, the hallucinations sometimes experienced in these states can be very frightening, further alienating you from people who are trying to help. Sometimes this can result in you becoming involved in the criminal justice system or being admitted involuntarily to a hospital.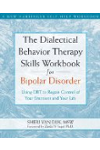 Psychosis is a severe break with reality that can occur with mania or depression (though not with cyclothymia or hypomania). Because there is so much confusion and stigma surrounding psychosis, it helps to know that although psychotic behavior seems totally bizarre, random, and frightening, it's a normal symptom for many people with bipolar disorder.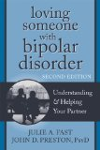 Continue Learning about Mental Health