Cognitive behavioral therapy for pain (CBT) is a treatment approach that involves teaching people how to examine their self-talk about pain, identify whether these thoughts are helpful or unhelpful, and replace any unhelpful thoughts with helpful, reassuring ones. CBT has been shown to reduce pain, improve mood and improve functioning. It often includes other pain management techniques such as relaxation, mindfulness meditation, problem-solving or goal-setting.
Cognitive behavioral therapy, the science of teaching people how to train their thoughts into more positive patterns, is as effective as medication in treating depression, and with a lower relapse rate. It's not Dale Carnegie, but it's not that far off, either. How you view your life has a surprisingly large role in determining how your life goes, so there is a real premium on having positive emotions.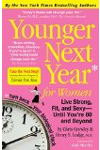 One of the more effective treatments for depression is cognitive behavioral therapy. Limited to ten to 20 sessions, this therapy helps people learn how their thoughts contribute to their symptoms, and it suggests behavioral changes that they can make to change their environment, their response to their environment, and ultimately, their thoughts. It doesn't tell you how to feel, but rather, it teaches you how to stay calm and cool when you're upset about a problem, so that you can figure out what to do and how to feel better (It's why therapists ask a lot of questions, rather than making a lot of statements).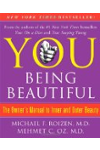 Cognitive behavioral therapy is a common type of mental health counseling (psychotherapy). With cognitive behavioral therapy, you work with a mental health counselor (psychotherapist) in a structured way, attending a limited number of sessions. By helping you become aware of inaccurate or negative thinking, cognitive behavioral therapy allows you to view challenging situations more clearly and respond to them in a more effective way.
One of the leading methods of therapy for treating a wide range of psychological and behavioral problems is called cognitive behavioral therapy (CBT). This type of therapy focuses on changing thoughts and behaviors that create symptoms. One of the central assumptions of the cognitive behavioral approach is that thoughts cause feelings and behaviors. Therefore, changing or challenging your child's self-defeating thoughts can help her manage feelings and behaviors. Additionally, changing her behaviors can affect her thoughts and feelings.

A cognitive behavioral therapist will actively work to challenge irrational and unproductive thoughts and attitudes, helping the client change these to attitudes and beliefs that will lead to more productive behaviors. Sometimes therapists will ask clients to directly change behaviors and observe changes in the thoughts and feelings that follow.

The cognitive behavioral approach also relies on breaking big behavior changes into very small and manageable tasks. This helps increase motivation because it does not require sweeping, permanent changes all at once. Instead, by identifying and meeting small challenges, the client will have success earlier and more consistently, which will further increase motivation to keep making changes.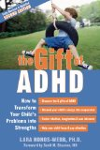 As its name implies, cognitive behavioral therapy (CBT) is one part cognitive and one part behavioral. The cognitive portion of CBT is about recognizing, challenging, and changing the ways of thinking that leave you stressed and over analyzing the severity of the stressor. When your mind is awash in irritating thoughts, chances are you're fueling your own fire with a distorted, stress inducing behavior (and the release of that cortisol won't help, either). In other words, your worries are minor, but are getting too much attention. If you could counter those negative thoughts with a positive one related to the problem, the worry would disappear.

Transforming negative thoughts takes practice. It's what CBT therapists are trained to teach. However, you can at least start by keeping a journal that records the good things that happen. It will shift the focus to what you're doing right, and that can put a brake on the stressful, negative chatter that often goes on in your head.

From The Mind-Beauty Connection: 9 Days to Less Stress, Gorgeous Skin, and a Whole New You by Amy Wechsler.
Cognitive behavior therapy is one of the few forms of psychotherapy that has been scientifically tested and found to be effective in hundreds of clinical trials for many different disorders. In contrast to other forms of psychotherapy, cognitive therapy is usually more focused on the present, more time-limited, and more problem-solving oriented. In addition, patients learn specific skills that they can use for the rest of their lives. These skills involve identifying distorted thinking, modifying beliefs, relating to others in different ways, and changing behaviors.
Essentially, cognitive behavioral therapy assumes that it is our thoughts about people and events, rather than the people and events themselves, that cause the emotional, physiological, and/or behavioral (body action) reactions we experience regarding them. If our emotional and/or behavioral responses are negative, then the point of CBT is to reframe (change) the way we think. The advantage of such therapy is obvious. We can change the way we think about someone or something, even though the other person or experience does not change. Therapy does not overly concern itself with why we think the way we do or with where the thoughts came from. Instead, it seeks to reframe our thinking to change our emotional and behavioral responses for the better.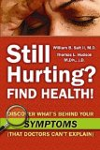 Cognitive behavioral therapy or CBT is a psychotherapeutic approach, a talking therapy, which aims to solve problems concerning dysfunctional emotions, behaviors and cognitions (thoughts) through a goal-oriented, systematic procedure.
There is empirical evidence that CBT is effective for the treatment of a variety of problems, including mood, anxiety, personality, eating, substance abuse, and psychotic disorders. Treatment is often manualized, with specific technique-driven brief, direct, and time-limited treatments for specific psychological disorders. CBT is used in individual therapy as well as group settings, and the techniques are often adapted for self-help applications. Some clinicians and researchers are more cognitive oriented (e.g. restructuring or reframing negative thoughts), while others are more behaviorally oriented (in vivo exposure therapy). Other interventions combine both (e.g. imaginal, exposure therapy).
CBT was primarily developed through a merging of behavior therapy with cognitive therapy. While rooted in rather different theories, these two traditions found common ground in focusing on the "here and now", and on alleviating symptoms. Many CBT treatment programs for specific disorders have been evaluated for efficacy and effectiveness; the health-care trend of evidence-based treatment, where specific treatments for symptom-based diagnoses are recommended, has favored CBT over other approaches such as psychodynamic treatments.
Cognitive behavioral therapy (CBT) is a type of psychotherapy that is based on the idea that a person's thinking and beliefs directly impact how they behave. If these thoughts are distorted or inappropriate, then the person's behavior will be as well. The goal of CBT is to change these thoughts to more positive ones, with the result being that healthier behaviors and reactions will follow. A cognitive behavioral therapist can help patients recognize unhelpful thought patterns and identify coping mechanisms. For example, in the case of social phobia treatment, CBT may be used to teach the patient to respond to anxiety-provoking social situations with a relaxation exercise.
Continue Learning about Mental Health