Music therapy may be helpful for depression, says a new Systematic Review from The Cochrane Library.
The scientists searched the international literature and identified five studies which met their criteria. Four out of those five studies found that the subjects who had received music therapy experienced greater improvement in their depression symptoms than those who did not. From this, they concluded that music therapy for depression is feasible and worthy of further study. Unfortunately they were unable to reach any firm conclusions about its effectiveness because of the small number and low quality of the studies.
Music therapy techniques can involve making music, listening to music, writing songs, and talking about lyrics. Some of its applications are to help the patient articulate difficult emotions or to aid in relaxation.
Listening to music can relieve depression and increase self-esteem ratings in elderly people.
Listening to music can reduce chronic pain by up to 21 per cent and depression by up to 25 per cent, according to a paper in the latest UK-based Journal of Advanced Nursing.
It can also make people feel more in control of their pain and less disabled by their condition.
Researchers carried out a controlled clinical trial with sixty people, dividing them into two music groups and a control group.
They found that people who listened to music for an hour every day for a week reported improved physical and psychological symptoms compared to the control group.
Feeling blue? Put on some music (though preferably not You're so Far Away by Carole King). Research suggests that music can improve moderately depressed moods. One study also showed improved heart rate and blood pressure.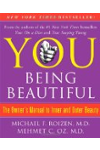 Continue Learning about Mental Health