We don't have just one mind located throughout the body. We actually have two minds, or if you prefer, two parts to one mind: the conscious mind and the unconscious mind, which is the mind that is our primary focus for health.
The conscious mind is our will, our here-and-now awareness. It is the part of the mind we use to set goals and perform rational evaluations. When you are instructed to "use your intent" at the outset of various exercises, it is your conscious mind you will use.
The unconscious mind is that part of our mind that remains outside our conscious awareness. It carries out its mental duties without volition or will on our part. Here are the unconscious mind's primary responsibilities: First, it regulates all of our nonconscious bodily functions. The unconscious mind automatically controls our heartbeat, blood flow, breathing, brain function, endocrinological secretions, and all other organic operations of our body that would be impossible to control with conscious effort. Second, the unconscious mind stores our emotions, memories, behaviors, and knowledge, both individual and collective. These mental archives include our personal history, which consists of all our learnings, experiences, and influences - good and bad, positive and negative, whether they took place repeatedly over a lifetime or for a few fleeting but perhaps traumatic seconds. They also include our collective history, which consists of the memories, behaviors, and learnings we share as members of the human race. Some schools of psychology call this our "collective unconscious." Third, the unconscious mind controls the flow of prana throughout the body. It absorbs, assimilates, and distributes prana throughout the energy body that surrounds and interpenetrates the physical body. Fourth, and perhaps most important to our discussion of health and illness, the unconscious mind strives to protect us from harm, danger, and pain.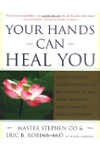 Continue Learning about Mental Health