Not being honest or living our truth destroys our self-esteem. It is like building our lives on unstable drifting sand instead of the solid rock of truth. Where do you draw the line between childhood lies and serial lying as an adult?

One indicator is our stress level and severity of depression. Are these isolated episodes or ongoing states of being? Serenity and honesty are woven together, inextricably linked. Peace of mind comes only when we live honest lives.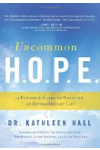 When people lie, they may experience shame and guilt. Shame is about feeling wrong or bad as a person, and guilt is feeling that you did something wrong. Both interfere with the person's ability to feel joy and happiness and to be close with others. When people feel shame, they tend to withdraw and fear that others would reject them if they knew the truth about them. Relationships are one of the main sources of joy and withdrawing robs the person of this support. Social withdrawal can lead to depression and health problems as well.
Continue Learning about Mental Health