Few people these days really know what the definition of joy is, and many think it must be shared to exist. But the foundation of joy begins with you and the simple and ordinary moments of your life.

A necessary preliminary step is cultivating the ability to rest. People are not getting enough sleep today. Keep your bedroom cool and invest in dark curtains or shades. Reading is transporting and a good transition activity to end the day. Try to have only one book at a time by your bed but not a thriller. Make sure your blanket or comforter is soft and light. We are creatures to whom touch is important. There is something delicious about crawling into bed with crisp, clean sheets. Store your rosary or other reminders of prayer and affirmation in a beautiful container on the bed stand whether stones with a single word carved on them or note cards and letters you have received and like to reread. When we rest we restore and renew our mind, body, and soul. Sleeping is holy and makes us whole.

When you awaken, start using your five senses as portals for experiencing joy. Take an extra ten minutes for your morning shower. Feel the water pinging your skin. See the individual drops. Listen to the streams of water hitting the tile. Smell your favorite bath soap or body lotion. Try vanilla, lavender, or peppermint. On cold days, warm your towel in the dryer before wrapping yourself up in it. Know that you are preparing your body for the day, and be grateful for modern conveniences like water heaters.

Create a tea or coffee ritual, whether in the morning or at a break time. You don't have to rely on your usual caffeine pit stop every day. At least once a week, use your favorite china, napkins, and a tray to serve yourself. Say a prayer of thanks before sipping, and note how it deepens your pleasure to slow down. Actually taste what's in your cup.

Spend time outdoors every day. In temperate climates, gardening promotes communion with Mother Earth and the cycles of nature. Sowing seeds is a great source of joy as we witness how planting a tiny jot of hope results in a kaleidoscope of colors, flavors, and scents.

What do you love to listen to? Each of us has our favorite music. Make sure you keep it close to you on an iPod, CD, or your computer. If you love nature sounds, purchase an alarm clock that wakes you with the sound of the ocean, a babbling brook, the wind, or a rainstorm. It might take a little extra time each day to tune in to what turns on your joy.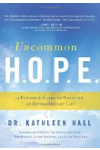 Do you want to belong to the Joy Club? The benefits are life changing. Enrollment is open to all and acceptance is automatic. Simply, decide to pursue peace of mind. Living a joyful life is not based on situations, circumstances, or emotions. You are in control of how things, good or not so good, affect you. How do you master the art of joyful living? To activate your membership into the Joy Club:
Become a priority in your life. Stop living off of your spare time. You are your most valuable asset. You must give to yourself, to have any excess to share with others. There are 1440 minutes in a day; just wondering why none can be reserved for you.
Rediscover you. In the midst of supporting the dreams of others, it's easy to lose your own direction. Nurture your true passions; those things that arouse such enthusiasm in you that it is nearly impossible to contain your emotions.
Believe in your abilities. "I had gone through life believing in the strength and competence of others, never in my own. Now, dazzled, I discovered that my capacities were real. It was like finding a fortune in the lining of an old coat." J. Mills
Affirm yourself. Start each day on a positive note. Use window crayons to write a word on the side of the mirror that reflects your positive character. Erase them only when necessary. Embrace your awesomeness and become less dependent on the approval of others. Freedom!
Recharge yourself. Eat foods that do the body well. Engage in fun exercises that are good for the heart and even better for the waistline. Exhale into a place that allows you to shed stress. Enjoy the amazing life that you have been busy creating!
Accept yourself. Love who you are. Don't delay loving yourself until you fit into those old jeans, achieve a career promotion, or you make that purchase which signifies you have made it. Appreciate the greatness that only you can deposit into the world.
Nurture relationships. Connect with family and friends. Don't make social networking your only communications. Send a card, call monthly, plan a getaway to remind them of their importance in your life. A great relationship is food for the soul!
Forgive yourself. Do not let your past suffocate your present and your future. Soar above the hurts and disappointments. Let go of the anger and grasp the joy.
There's always room for new members in the Joy Club. You can have all the rights and privileges that come with membership. A happier, healthier, you!
Living a joyful life is actually much simpler than you think. But simple is not always easy.
The truth is that, deep inside, joy is always in you. It just gets shoved down and covered up by all the "stuff" of life--by thoughts, emotions, experiences, challenges. And before you know it, you can't even find the joy anymore. But believe me--you will never find joy by looking anywhere but deep within. Like the clouds come and cover the sun on a rainy day, joy is always there--you just have to seek it.
So, practice seeking joy. Make time to be still. Sit quietly each day and breathe deeply. Watch your thoughts float by like clouds, disengaging from your thinking mind. Ponder, pray, meditate, or just feel your heart and realize there's more to you than what you do or think. Focus on the good things your heart desires. Plant the thoughts and feelings you want instead of just waiting for those you don't want to take over. And focus on opening your heart to receive love. Then, get up and give love to others. Giving and receiving love is the surest way to get in touch with who you really are, and that is the key to discovering the joy within.
Continue Learning about Mental Health