Patients diagnosed with factitious disorder intentionally manifest disease. Their sole purpose in assuming the sick role rests in an inner need to be seen as ill or injured rather than a need to achieve an external benefit, such as financial gain. An extreme example of factitious disorder is the Munchausen syndrome, in which the patient deliberately produces or exaggerates physical symptoms in various ways, such as lying about or faking symptoms, causing self-injury, or altering diagnostic tests. The self-induction of disease is often not recognized at first. Factitious disorder patients who feign a psychiatric illness can be even harder to recognize.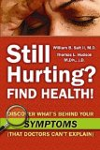 Continue Learning about Mental Health
How well you cope with life - your mental health - is just as important as your physical health. Worry, stress, anxiety affects everyone, but if it overwhelms your ability to cope, make good decisions, and have fulfilling relation...
ships, you need help. Counseling, medications, and supportive friends can help strengthen your ability to cope - and improve your mental health.
More