When it comes to favorite foods, denying yourself from them can lead to obsessing and most likely overeating. It is crucial not to label foods as "good" or "bad"; this is the case of some fad diets that promote an unhealthy relationship with food. Focus instead on healthy foods instead of dieting. Remember that all foods can fit.
Swearing off a certain food is a recipe for binging on it, says addiction specialist Dr. Mike Dow. To learn a better approach to resisting something, watch the video.
You'd think that repeatedly telling someone not to drink, not to smoke, or not to download naked pictures to their work computer would be enough. But your brain can do very funny things. Your brain - specifically the part of the brain that influences cravings, your insula - hears "don't smoke" and reacts the same way it hears "smoke." And that stimulates the craving for a cigarette. A much better approach when you want to help someone get rid of their addiction: Flip the message. Instead of saying "Don't smoke," say "Breathe free." Instead of "Don't eat doughnuts," say "Have a handful of nuts." Instead of saying, "Don't look at naked pictures," say "Want to get naked?"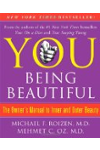 Continue Learning about Mental Health