Another psychological phenomenon that tends to suppress our more rational tendencies is called mental accounting, and here's how it works. Ten dollars should be ten dollars - all ten-dollar bills are created equally, right? Not so. People tend to compartmentalize their money - mentally allocating what certain money should be used for, typically depending on where it came from. $50 bucks from your paycheck goes to the water bill, while $50 bucks tucked in a birthday card would never go to the bill, but rather a new slew of iTunes (in case you're wondering, my iPod playlist includes "Born to Run" by Springsteen, "Hey Yah" by Outkast, and "Standing Outside a Broken Phone Booth with Money in My Hand" by Primitive Radio Gods).
Here's a classic test that will help put the concept in perspective: After buying a ten dollars movie ticket, you discover a hole in your pocket and that the ticket is gone. Do you buy another ticket? Less than half (46 percent) would. Then let's say while waiting in line to buy the ticket, you discovered the same hole and you lost a ten dollar bill. Do you still buy the ticket? Almost nine out of ten people (88 percent) would. It's ten dollars either way, but people don't view it that way.
In essence, this example tells us we hate losing ten dollars about twice as much as we like finding it. Psychologists call this loss aversion, a psychological phenomenon whereby people feel the pain of a loss more acutely than the joy of a gain. But rather than let this effect steam-roll you into perpetually bad decisions, you need to flip it around to your advantage (like turning new-year's resolutions to through-year's resolutions).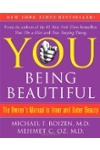 Continue Learning about Mental Health