To find a therapist whose training, style, and personality are suited to your needs, ask people whom you trust: friends, family, colleagues, neighbors, religious or spiritual advisers, and current health care practitioners. You can also contact local mental health centers or the institutes where therapists teach, such as colleges, therapy training centers, and hospitals. Mental health care that is culturally and linguistically appropriate is not yet recognized as a right in many institutions, so you may need help from others to address your particular needs.
After finding a possible therapist, here are some questions you may ask, either on the phone or at the initial meeting:
Do you charge for the initial meeting? How much do you charge for ongoing sessions? Do you have sliding-scale fees?
What is your training and theoretical approach?
Can we discuss various options that you think might be useful for me?
How do you prefer to work with people: individually, as part of a couple or family, or in a group?
What are your specialties?
Are you experienced in working with my specific concerns?
Do you consult with other colleagues about your therapy work when you face a difficulty or have concerns?
Are you comfortable working with a person of my particular race, ethnic or religious background, class, sexual orientation, or disability?
How often would you suggest we meet, and would you have the time available?
What are your policies about changing appointments? How much notice must I give?
Can you be reimbursed by my insurance plan? What will happen if my insurance coverage runs out?
If I have no insurance and no other way to pay, do you know of other resources I can turn to?
What do you think about the use of psychotropic drugs?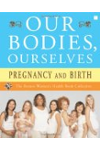 More About this Book
Our Bodies, Ourselves: Pregnancy and Birth
ALL THE INFORMATION YOU NEED TO MAKE WISE DECISIONS ABOUT YOUR PREGNANCY AND THE BIRTH OF YOUR CHILD -- FROM THE EDITORS OF THE CLASSIC "BIBLE OF WOMEN'S HEALTH" Pregnancy and birth are as ordinary...
Finding the right therapist is key to getting effective treatment for depression. But, as neuropsychologist Marsha Lucas, PhD, notes in this video, finding the best therapist for your needs can take some trial and error.
Continue Learning about Mental Health Therapies