People who practice mindful awareness, or mindfulness, may reap significant health benefits. Research has shown that mindfulness helps reduce stress, anxiety, depression and long-term (chronic) physical pain. It also helps improve attention, concentration, self-awareness and positive emotions. Some studies suggest meditation can help lower blood pressure and boost immune system function.

Mindfulness is a tool that people may not have considered using, but which can positively impact the brains and improve one's happiness and general sense of well-being.
Researchers have been studying the effects of mindfulness and of meditation in general, and have found that it is extremely beneficial to us in all sorts of ways, including the following:
It decreases medical symptoms, including chronic pain, fibromyalgia, psoriasis, and high blood pressure.
It reduces anxiety and stress.
It improves the functioning of your immune system.
It improves sleep.
It helps to prevent depression from returning.
It fosters self-awareness.
It improves your ability to tolerate upsetting thoughts.
It activates a part of your brain that is connected to experiencing happiness and optimism -- in other words, it helps you feel good.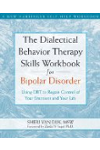 Rooted in Buddhist practices, mindfulness teaches us to live each moment as it unfolds and accept it without judgment. By doing so, you slow the breakneck pace of modern life and participate more fully in life. One intriguing study measured electrical activity in the brain before, immediately after, and four months after a two-month course of mindfulness. Participants experienced persistent increased activity on the left side of the prefrontal cortex, which is associated with joyful, serene emotions.
With so much going on around you, it's easy to get distracted. The trouble is you tend to miss critical details when you're distracted, which can make you stressed and uneasy. Being mindful -- really tuning in to the present, not the past or the future -- can help you focus on handling the tasks at hand. Spend some time every day noticing the things most people tend to ignore, such as breathing, bodily sensations and emotions. Try breathing exercises, or chi-gong (qigong) or yoga to help focus your mind and body. This won't happen overnight, but with practice, you'll notice a difference.
Continue Learning about Mental Health Basics