Nature is a perennial source of Divine optimism. Every spectrum of nature fosters the seeds of Divine optimism. Each of the four seasons beckons us to the next phase of our lives. The mystical phases of the moon lure us into optimism and wonder. The powerful forces of nature beam the energy of optimism to us through each ray of summer sunlight, the refreshing sweet smells of the cool fall air, the winter winds summoning spring, and the single droplets of spring rain exciting us with expectations of summer. Nature is the womb of Divine optimism.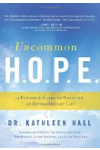 Spending time in nature not only provides the opportunity for physical health benefits, it can also support mental and emotional wellness as well. Being surrounded by magnificent trees, flowers, streams, birds, and small animals can be a humbling experience. Nature continues perpetuating its ceaseless cycle of life, death, and regeneration right before our eyes. One may not help for being awestruck in absorbing such majesty, and attributing its creation to a higher power. Taking in the sights, sounds and scents can aid us in putting our lives in proper perspective.
Spending time in nature, especially walks and hikes, can also be seen as a period of solitude or communion with our roots (no pun intended!). We can be meditative, reflective, and contemplative in processing information about our lives when in the presence of nature. Personally, I never fail to get questions answered when I go for a walk in nature; there's just something about the fresh air, trees, birds, and nearby flowing stream that aids my optimism. See if you don't find the same to be true for yourself.
Continue Learning about Mental Health Basics