Why do so many people struggle for so long to realize what they really want to do? Perhaps we should ask instead why some people hide their deepest aspirations like they are dirty little secrets, or hidden perversions. The answer? Because many people grew up with limiting beliefs that told them that success is selfish. If you're struggling with these beliefs, practice saying -- and believing -- the following affirmations:
"My achievements are my generous gift to the world."
"My desires are links to my most important service to the world."
If you are able to reframe your limiting beliefs in this way, you just might overcome the obstacle of feeling selfish for honoring your ambitions and drive for achievement.
The phrase "service to the world" may sound like dutiful self-sacrifice. In practice, world service is the act of doing that which is most exciting to you. World service is the fulfillment of your vaunting ambitions. It is when you are in alignment with your deepest desires, values, and needs that you are doing what you were meant to do.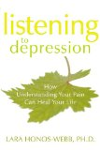 Continue Learning about Mental Health Basics