Being happy means that you realize that there are times you will be unhappy and recognize that life sometimes stinks. What's uplifting in those times is appreciating life and facing the challenges that come with it, realizing that you're facing challenges fellow humans have also faced.
Now, let's be clear that we're not saying you should lower your expectations for your so-called perfect life or downsize your goals; we just believe that if you can align your expectations with reality a little more by expecting to face challenges, you'll be better off in the end. There's an interesting biological reinforcement for this notion, too: Your levels of C-reactive protein (a marker of damaging inflammation) have been shown to be higher when you have expectations that are unattainable. Makes sense: You worry when you're not hitting goals, so that makes your body more vulnerable to stress. We need to start learning how to be comfortable being uncomfortable.
Depending on who you live with, work with, or share poker chips with, you've probably heard every lament there is. Unhappy with the job, unhappy with the spouse, unhappy that the TV remote is lost again. These unhappy moments stress us and cause inflammation in the rest of the body and less focus for our brain. While our goal here is certainly to find a steady level of peace and happiness in our lives, we also know that we can't expect our euphoria to last as long as a Wal-Mart week: 24/7. There's actually some benefit to experiencing some day-to-day unhappiness (as opposed to serious clinical depression). The original survival value of unhappiness: When you were unhappy and pessimistic, you were better prepared for problems that might arise. Today, though, unhappiness also serves an important purpose. Unhappiness forces you to think through problems to help you gain wisdom and perspective, to think about what gives you happiness so you can set new directions and develop new ideas that may actually change your life.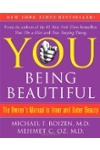 Continue Learning about Mental Health Basics