Some optimistic and pessimistic people are simply hard-wired to their attitudes. About 25% of your positive expectations, or dispositional optimism, comes from your genes. At least half comes from your life experiences. The remaining amount can't be measured.

Whatever the source of their beliefs, optimists cope in ways that are generally beneficial to their health. They try to manage, reduce or eliminate the stressors or problems they face. That can have healthy effects on the immune system.
Science tells us that optimism is actually a component of our deoxyribonucleic acid (DNA). You can look back to your ancestors and see the imprints of optimism. About half of your optimism comes from your DNA and half comes from your environment. But if you weren't born with optimistic DNA or didn't receive doses of it in your environment as you were growing up, it is not too late. You can learn how to become optimistic.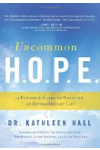 Continue Learning about Mental Healing (Positive Thinking)