Here are suggestions to revive your imagination:

Spend time with children
Watch and listen. Note how their make-believe extends beyond the constraints of adult conformity and reserve. See how imagination comes into play. Take them to libraries, playgrounds, and children's
shows. Talk with them and learn. They are masters of imagination. It may spur your recall that you were once as they are now—full of
imaginative possibility.

Uncork your creativity
If you can't remember the last time you tried something creative, you've bottled yourself up for too long. Try a new recipe. Cook Italian. Taste gelato. Bake. Go to an art gallery. Take time to look and feel. Ask yourself not only what you see in the painting, but also what you sense. Draw a simple sketch or write. Keep a diary, keep a journal, write a letter--even a few sentences on what you observe day to day. Read books and stories rich in description to stoke the senses. Listen to music; learn to play an instrument. Take up a meditative discipline; study the stars. Get physical exercise. Even if it's just a baby step in your mind's eye, take it.

Find meaning
If you sense yourself searching for meaning, stray to the edges of your life. Look around, explore, and travel outside what you know. Go somewhere you've never been. Take a class in a subject you've always been curious about, but haven't pursued. Stretch yourself beyond the cubicle, office, factory, or shop. Invest in others. Volunteer. Get outside your work and routine. Curiously, the meaning you search for may find you as you do.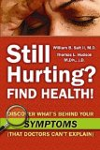 Continue Learning about Mental Healing (Positive Thinking)