Use these four steps to see if you can kick-start some of that optimism:
Take a daily walk of 30 to 60 minutes as part of a goal to walk 10,000 steps every day, no excuses. Dispelling stress through physical activity is calming and empowering.
Do something special (big or small) for a friend or family member once a week. The positive feedback will start you happily looking forward to next week's interaction.
Practice mindful meditation for 15 minutes a day (sitting or lying quietly, eyes closed, trying to block out all thoughts, perhaps repeating a mantra). This can help you reframe your outlook and be more present to appreciate the moment and all it has to offer.
Volunteer at a community center or charity; focus your attention on helping make the world better for others. The rewards you reap from giving to others are inestimable, and they can help to boost your sense of what's possible.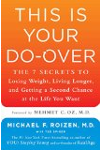 More About this Book
This Is Your Do-Over: The 7 Secrets to Losing Weight, Living Longer, and Getting a Second Chance at the Life You Want
From one of America's most trusted physicians and the bestselling coauthor of the YOU series with Dr. Mehmet Oz—this practical and empowering guide shares the seven secrets to losing weight, restoring peak vitality, and regaining optimal health at any age.No matter whether you're a stressed-out workaholic, a couch potato, or a marshmallow addict, it's never too late to get a second chance. You do not have to let genetics or bad choices of the past dictate your health outcomes. In fact, you have the power to change your body—as well as which of your genes are switched on—no matter how you've lived in the past.In This Is Your Do-Over, Dr.Michael Roizen, four-time New York Times #1 bestselling author and renowned Chief Wellness Officer of the Cleveland Clinic, provides the tools you need to slam the brakes on bad health and press the gas pedal to good health. In the book, he addresses all the areas that contribute to total-body wellness, including nutrition, exercise, sex, stress, sleep, and the brain. Using concrete strategies that anyone of any age can use, Dr. Roizen shows you how to change your heath destiny with his seven simple secrets to earning a Do-Over. He even shares the key step missing in most other programs: how to select and partner with the proper buddy or coach to get you to your goals. Grounded in cutting-edge scientific research and culled from Dr. Roizen's experience coaching thousands, This Is Your Do-Over is the ultimate guide to reversing damage, optimizing health, and living a life filled with energy and happiness. It is not too late; your Do-Over starts now.
One of the first steps to creating greater optimism in your life is to say a positive affirmation each time you feel like complaining or saying "Why me?" I usually say, "Good will come out of this." I may not see it at the time of crisis or in the middle of the obstacle, but everything happens for a reason, and as dark as this situation is, there is a purpose for it, and I trust the situation. I believe this is the greatest gift of this philosophy and commitment.

The world is full of people who say, "That's just my luck" or "This always happens to me." Life is one letdown after another in their perspective. You experience a life of joy and incredible happiness when you really believe that everything happens for a purpose and every obstacle really is an opportunity

Another strategy to practice is when difficult obstacles occur, and they will, you learn to observe the situation; don't react immediately. You trust the situation and begin to view your life with more acceptance, wisdom, and grace instead of stress, fear, and reactivity. When you believe that you are part of a great Divine plan, and that every obstacle is there to cultivate your progress toward love, you develop a wonderful confidence and peace about your life.

Explore optimistic people you admire throughout history or in the current public realm. But don't forget you can be inspired by someone at your office, your neighbor, or the person at your dry cleaner. Some of the greatest optimists in my life were discovered in places like horse barns, grocery stores, or my car repair shop. Listen deeply to the way they live, ask them questions, and don't forget to thank them for inspiring your life.

Read books by inspirational and motivational people that you enjoy. They will water your soul with optimism. We are all thirsty for this kind of positive encouragement. Negative thoughts and messages Optimism with to your Self create conditions similar to stagnating water, where the only things that thrive are pesky mosquitoes. Positive thoughts and affirmations stir the spirit and create energy to move along new paths toward freedom to be who you were meant to be.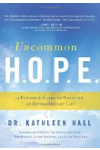 Research has shown that optimistic people tend to have stronger immune systems, are less prone to cancer, and tend to live longer following a heart attack. The good news is that optimism is a behavior that can be learned. Try this exercise:

Every night at bedtime, write down three things that went really well during the day. They can be small things such as: "My kids were cooperative and gave me a hug," or big things: "Today I got a raise" or "I got promoted."

Next to each event, write down the reasons why the good thing happened. For example, maybe your children were cooperative because they went to bed earlier the night before. Doing this exercise will help you spend part of your day thinking about and focusing on positive events in your life, and you will end your day on an optimistic note. Over time, you will begin to increase your level of optimism.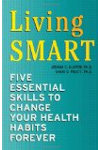 Continue Learning about Mental Healing (Positive Thinking)