This is such a great question! We need to think of our brain as a muscle just like any other in our body - if we don't exercise it, it gets weak.
One easy way to do this is with puzzles. Sudoku, crosswords, word-finds, jig-saws. Also, games like Scrabble or Boggle that get you creating words out of random letters; and computer games that follow this same general idea. These kinds of games and puzzles get us focusing and really thinking, as well as sometimes using our memory, which is a fabulous work-out for our brain.
Something else that we've been finding extremely helpful for our brain, however, is a skill called mindfulness. Mindfulness is about living our lives in the present moment, focusing on one thing at a time in the present, and bringing acceptance to our experience. There are different types of mindfulness exercises and many different ways in which to practice; but over the past few decades we've been figuring out that mindfulness is incredibly helpful in many different ways. Just to name a few, mindfulness helps to reduce stress and can help with certain health conditions, as well as strengthen our immune system; it can help improve sleep; reduce symptoms of depression and anxiety; and helps provide that exercise that our brain needs in order to improve our concentration and memory.
Whole books have been written on mindfulness, so google it and you'll have no trouble finding more information on this tremendously helpful skill.
One way to strengthen your mind is by flexing parts that you don't use often— like perhaps those associated with imagination. So try this trick from my friend psychologist Tony Buzan the next time you're feeling overwhelmed by a task. Map out your to-do list rather than actually listing it. That is, draw a picture of your issue in the middle of a piece of paper, then branch out from that centerpiece with smaller subsections and keywords related to that issue.

For example, if you want to lose 25 pounds, draw a picture of yourself on a scale in the middle. Instead of making a list of ways to do it, draw lines from the center to things like food, exercise, pitfalls, supports, and other broad categories that will help you. Then branch out from there with subcategories (food may include such branches as "Eat breakfast," "Eat five small meals a day," and "No more doughnuts").

Why is this helpful? For one thing, starting in the center gives your brain freedom to spread out in different directions; for another, a picture flexes your imagination muscles and also keeps you focused and able to concentrate better. And the branches work because your brain works by association. Connect the branches, and you will understand, remember, and act on the problem much more easily.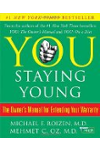 Continue Learning about Mental Fitness & Nervous System