Bleeding that requires you to change a pad or tampon every hour for three or more hours should be checked by a doctor, since it may be a sign of a serious disease. Watch Dr. Oz talk about the signs of endometrial cancer.
Common causes for having a wave pool during your period include having a polyp, fibroids or too thick of an endometrial lining. Often, these can be controlled with oral contraceptives, but if your bleeding lasts for greater than seven days or you need to change tampons more than every two hours, you need a doctor. Same goes if your periods disappear for greater than 3 months.
Clots are not rare and you may have to change your tampons several times daily, but you need to thoroughly cleanse the lining of your uterus, so be thankful this self-cleaning oven system works.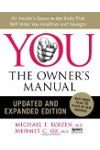 If you have heavy periods you should discuss it with your healthcare professional, especially if you are feeling tired or lightheaded when you exert yourself or if you have been told that you are anemic. Let your doctor know if heavy periods are interfering with your quality of life since there are some treatment options. Also, after menopause it is important that any bleeding be discussed with your doctor.
If a patient is experiencing heavy periods on a regular basis, they should seek medical care.
Continue Learning about Menstruation