This is way more than a $64000 question, and there's a lot of research about it. Chocolate releases feel-good hormones like dopamine and serotonin; repletes magnesium; emulaties marijuana in the brain; and just makes women feel good when they often feel bad.
But if chocolate cravings were all about physiology, women would not eat chocolate during their periods for psychological reasons. And chocolate craving wouldn't be a primarily U.S. phenomenon.
It's probably the forbidden treat of chocolate and its sensory qualities that are primarily responsible for period cravings, together with the social and cultural mystique around it. Hormones are important. They're just not the whole chocolate bar.
Continue Learning about Menstruation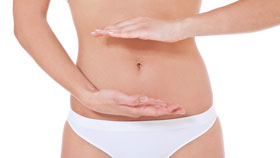 The menstrual cycle can vary from women to women. Some get their period on the same day every month, while others have irregular cycles, a heavy flow, painful cramps or PMS. Learn more about menstrual problems from our experts.