Watch as Dr. Ellen Rome discusses whether or not tampons are safe for teens.

Many women use commercial tampons or pads (also called sanitary napkins) to catch menstrual blood. Often, these are the products most easily available.
For many reasons, including environmental concerns (desire to use reusable products), comfort, fear of toxic shock syndrome (TSS) and chemical residues, many women use alternative products. These include all-cotton (preferably organic) chlorine-free tampons, chlorine-free disposable pads, washable cloth pads and devices that collect rather than absorb the menstrual fluid. All-cotton and all-organic cotton, chlorine-free tampons are often sold in health food stores, online and by mail. You can also make your own cloth pads using cotton handkerchiefs or old flannel shirts.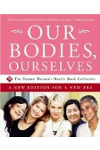 Tampons are safe if they are left in for no more than four to six hours. Some people do sleep with them overnight, which is probably fine. If you have them in longer than that, you're creating the chance for bacteria to collect and grow. Bacterial growth is dangerous as some bacteria can produce a toxin that creates a condition called toxic shock syndrome. Toxic shock syndrome makes people very ill, and can be life threatening, so it's best to eliminate the chance for bacteria to concentrate that could produce this toxin.
Continue Learning about Menstruation