The most common causes of gynecomastia are nonorganic, including psychiatric medications, alcohol and illicit drugs, such as marijuana. Your healthcare provider will first try to determine if you are being prescribed a medication or taking a substance related to gynecomastia. Medical causes of gynecomastia are liver disorders, thyroid disease and pituitary tumors. Your doctor can order lab tests to determine if any of these conditions are present.
Male breast growth, technically called gynecomastia, occurs in half of men at the time of puberty. It can be humiliating and prompt teasing. At a time when teenagers are beginning to grow beards, the last thing a boy wants to grow is a breast. The condition is due to an imbalance between estrogen and testosterone, the female and male hormones.

Most men's breasts spontaneously disappear in time for college. But they can start up again. Breast growth can occur with declining testosterone levels in aging men. And many drugs cause breast growth: hormones for prostate cancer, prescription drugs such as spironolactone and Propecia (finasteride), the antifungal ketoconazole, digoxin, lovastatin, verapamil, cimetidine, respirodone, methyldopa, melatonin, and the acquired immunodeficiency syndrome (AIDS) drug efavirenz. Marijuana and anabolic steroids are notorious for causing breast growth; half of steroid users develop gynecomastia. Thyroid disease, liver disease, alcoholism, AIDS, and kidney failure are associated with male breast growth. Overall, a third of adult men have some degree of breast growth.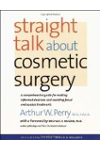 Continue Learning about Men's Health