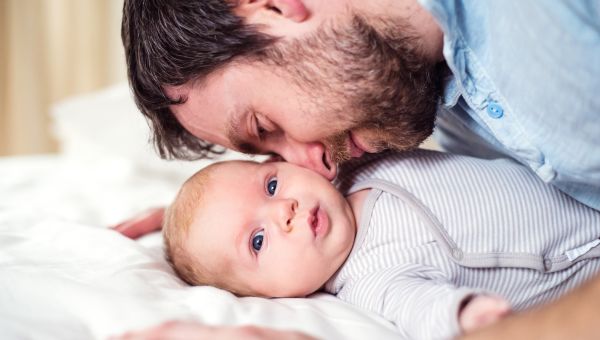 Did you know that what a man eats before a baby is conceived influences the child's health and development throughout life? Maggie Simpson has an IQ of 158 -- that's in the genius range — but year after year her growth seems as stunted as her vocabulary! Maybe her developmental delays are because Maggie's dad Homer is a beer-swilling, meat-loving, sweet-gobbling tubb-o.
Related: This supplement could harm your chances of fatherhood.
But seriously, how can a man's diet influence the health of his yet-to-be-conceived children? Genes within sperm can be turned on and off in response to environmental triggers (obesity, nutritional deficiencies, insulin resistance, chronic stress, etc.). And these altered genetic messages are passed along through sperm to an embryo at conception. After birth they influence the metabolism of his children, and may predispose the kids to a roster of diseases later in life, including diabetes and cancer.
We're thinking men of child-bearing age should follow the recommendations we suggest to all women who could become pregnant (since 50% of pregnancies are unplanned). They are: Take a prenatal multivitamin daily, divided in half, and make sure you get 400mcg folate a day to avoid birth defects, such as spina bifida, as well as plenty of omega-3 DHA (900mg) for eye and brain development (it also increases the chance of conception). Plus, avoid red meat, trans and saturated fats; and added sugars or syrups (you hear Homer yowling?) and eat only 100% whole grains. Dads, it's your turn to step up to the (nutritious) plate.
Medically reviewed in November 2019.