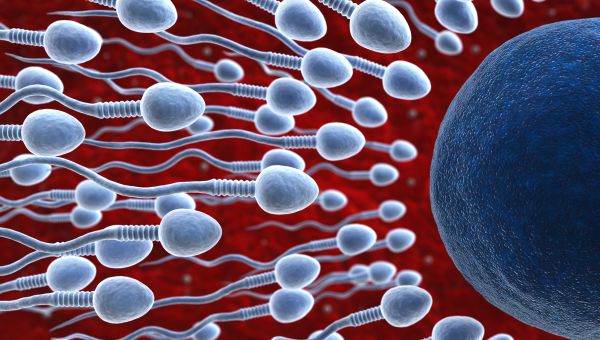 When it comes to health, one condition is often connected to another -- and may serve as a clue to other, possibly larger, issues. Take male infertility. About 15% of all couples have fertility issues and in half of those cases it's because the man's semen (the ejaculate that contains fluid and sperm) is abnormal in some way.
Stanford University researchers looked at 9,000 guys 30-50 who had fertility problems and found that even in this relatively young sampling, around 44% of the guys also had some other significant health issue, such as hypertension, vascular disease and heart disease. In addition, they found that as the number of defects (lower semen volume, concentration, motility, total sperm count and morphology scores) in a guy's semen increased the more likely he was to also have an endocrine disorder or skin disease. Researchers are analyzing the data to determine which specific endocrine and skin conditions were most often associated with fertility problems.
Because the average age of study participants was 38, the researchers suggest that any younger guy with fertility challenges should get checked out for cardiovascular, endocrine and skin problems. The good news is that resolving those issues may help resolve fertility problems and dodge other serious health challenges down the road.
Medically reviewed in November 2019.