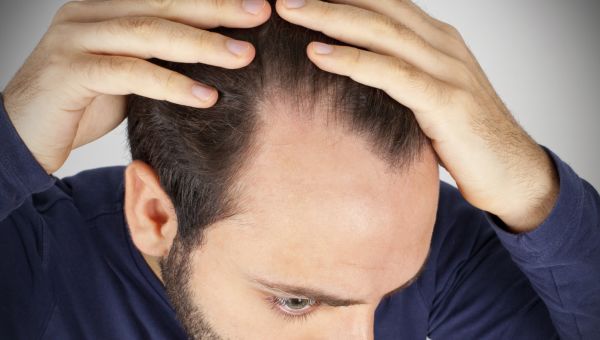 Q: My dad has a full head of hair, but I'm starting to lose mine, and I'm not even 30 yet. If he's not bald, how can I be headed there? And can I bring my hair back?
-- Tim, Louisville KY
A: Along with your stunning blue eyes and a fondness for broccoli rabe, you may have inherited a genetic predisposition for male pattern hair loss from your mom, not your dad. Either or both parents could have passed on this gene to you. (They were more generous than you knew). While most hair loss is genetic (sorry), your diet (too little iron) or your meds (including some cholesterol reducers and some hypertension drugs) could also be causing the exodus.
If you can't blame anything but your genes, don't start Googling "hair transplants" or "hottest bald guys in history" just yet. When applied to your scalp, minoxidil inhibits the enzyme that starts the chain reaction of shrinking hair follicles and thinning hair. You can also inhibit that enzyme with finasteride, a prescription pill originally designed to counter an enlarged prostate. (Another prostate drug, dutasteride, has also had some success.) Both approaches -- potion and pill -- can have side effects that range from scalp dryness to decreased libido.
Read this article to find out more about what you can do for thinning hair.
What about the LaserComb, a home laser that supposedly makes hair stay put? There's not enough evidence to know whether it works, and until more research is in, we think there are better things to do with the $545 it costs. A round of golf and a healthy life can make you look better than a few extra strands of hair will.
Medically reviewed in December 2019.