A patient is a good candidate for liposuction if he's in relatively good overall health. During the initial examination, it is extremely important to differentiate whether the fat is outside the abdominal muscle or whether it is within the abdominal cavity (intraperitoneal), "the old beer belly." We cannot remove fat that is inside the abdominal cavity.

If a patient has a significant abdominal protuberance (a large abdominal girth), that individual is never a candidate for liposuction. He actually may not have enough fat for liposuction whatsoever or show any significant result from a liposuction procedure.

After a clinical examination by the plastic surgeon, the doctor will easily be able to differentiate whether the fat is intraperitoneal (around the gut), or extra muscular fat that can be suctioned and will allow for a good result.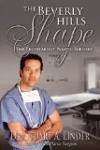 Continue Learning about Men's Beauty & Personal Care