Menopause occurs when there are no longer any active eggs left in the ovaries due to normal aging or as a result of chemotherapy or surgery. At birth, there are about 1 million eggs (ova). This number drops to around 300,000 or 400,000 at puberty, but only about 400 of these ova will actually mature during the reproductive years. By the time a woman reaches the age of 50, few eggs remain. With menopause, the absence of active follicles (the cellular housings of the eggs) results in reduced production of estrogen and progesterone. In response to this drop in estrogen, the pituitary gland increases secretion of follicle-stimulating hormone (FSH) and luteinizing hormone (LH). The fluctuation of hormones, particularly the decline in estrogen and progesterone, is the cause of many perimenopausal and menopausal complaints.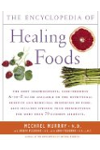 More About this Book
Encyclopedia of Healing Foods
From the bestselling authors of The Encyclopedia of Natural Medicine, the most comprehensive and practical guide available to the nutritional benefits and medicinal properties of virtually everything...
Near menopause, the number of ovarian follicles declines, and the follicles become less responsive to luteinizing hormone (LH) and follicle-stimulating hormone (FSH), thereby producing less estrogen. Ovulation and menstruation become more irregular and eventually stop, which is menopause. Watch the animation to learn more about menopause.



Continue Learning about Menopause