Some people think that sex drive decreases as you age. But this isn't the case and some women say sex gets better with age. Because there are so many physical and mental factors that go into a person's sex drive, it is hard to blame just one thing for a waning libido. If your desire for sex changes, it may be related to menopausal symptoms. Your vagina can become dry and thin and that can cause painful intercourse after menopause due to estrogen loss. Hot flashes and night sweats can keep you from getting a good night's sleep, and when you are fatigued, down, and sleep deprived, it hardly puts you in the mood for sex. And some women become depressed as they age, although, it may not be directly related to menopause. If your sex drive has decreased, talk to your doctor who can help you determine the cause.
A woman's sex drive is partially dependent on her level of testosterone-like androgens. When women enter menopause and cease to ovulate, 50 percent of their androgens disappear, leaving only the androgens produced by their adrenal glands to stimulate their sex drive. But adrenal production can decrease with age or medications, too.

Half of all women between ages 42 and 52 lose their interest in sex, are harder to arouse, and experience much less frequent and less intense orgasms, because they have lost 60 percent of the testosterone-like substances they had at age 20. Plus, they have fewer receptors for hormones, so the effects are compounded.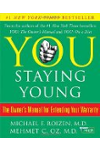 Continue Learning about Menopause

If you are a woman in your 40s and 50s, you might notice that your periods start to change as menopause approaches. During menopause, the menstrual cycle becomes less predictable, and many women start to experience uncomfortable s...
ymptoms like hot flashes, vaginal dryness, and/or changes in mood.
More