Since I believe that hormone therapy for women will eventually prove to be beneficial for overall health, the answer to this question may change. But for now, experts say that without menopausal symptoms that disturb you the risks outweigh the benefits if hormone therapy is started 10 or more years after menopause. I currently recommend my family members take hormones for up to 10 years after the start of menopause.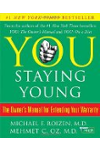 Doctors and researchers do not have a set age for which you would be too old to start hormone therapy. However, if you're post-menopausal, meaning your periods have ended and so have any menopause symptoms (hot flashes, night sweats, and others), there aren't many reasons to be on hormone therapy, according to results from the Women's Health Initiative (WHI), a federally funded study.
In fact, the WHI showed that the risks of getting heart disease, breast cancer, stroke, or blood clots while taking hormone therapy could outweigh any benefits of taking it after menopause.
If you are interested in starting hormone therapy, talk to your doctor about your reasons and medical history, and your doctor can advise you.
Continue Learning about Menopause Therapies