If you're experiencing memory problems that are causing you alarm, eliminate some key chemicals from your lifestyle first, before adding anything new. That includes such things as artificial foods (like sweeteners), monosodium glutamate, and even shampoo (better to make sure the inside of your head is clean, isn't it?).
Finally, despite their lifesaving benefits, statin drugs can uncommonly cause reversible memory loss, a discussion that you should pursue with your doctor if you are more concerned about your memory than your heart.
Surprising tidbit: Even over-the-counter cold and allergy medications can contribute to memory problems; in fact, injecting lab animals with a common active ingredient in these drugs, diphenhydramine, is a research model for memory loss that immediately simulates Alzheimer's.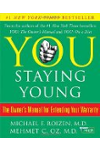 Continue Learning about Memory Loss