Melanoma is the most common form of cancer in people aged 25 to 29 and second (to Hodgkin's lymphoma) in adolescents and young adults ages 15 to 29. A new study, published in the Journal of Investigative Dermatology, reports that melanoma rates in young women age 15 to 39 have soared 50 percent since 1980. In women 30 to 34 years old, breast cancer is most common, followed closely by melanoma.
It's believed that the parallel rise in the use of tanning salons and sunbathing by teens is to blame. Many studies show that even though they are educated about the dangers of sun exposure and there are better sunscreens on the market, most teenagers and twenty-something either are numb to the message or believe they won't be the one in five who gets skin cancer.
According to tanning industry estimates, approximately 28 million Americans are using some form of indoor tanning annually, and this could have an influence on those rising numbers. Even occasional use of tanning beds triples the chances of developing melanoma. The incidence of sunburns in teens and people in their twenties is higher than ever. In a nationwide survey done by the American Academy of Dermatology in 2005, almost 80 percent of teens said they knew tanning was dangerous and could increase their risk of skin cancer. Sixty-six percent believed that people look better and healthier with a tan, and 60 percent admitted that they had gotten sunburned that summer. Perhaps they feel invincible, as we all did in our teens and twenties. Nevertheless, this denial is clearly a very dangerous trend.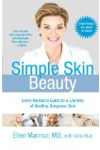 Continue Learning about Melanoma