Unfortunately, even childhood melanoma can occur and is on the Rise. This may be associated with a depletion of the ozone layer. According to the National Cancer Institute, approximately 500 children per year are diagnosed with pediatric melanoma. This skin cancer may even grow faster in children. Diagnosis of the tumor Early on is critical. Genetic predispositions and environmental factors may be precursors to childhood skin cancers. Light hair, freckled children are at highest risk. Symptoms include: a mole or bump that bleeds, pink or non-pigmented lesion, amelanotic lesions, and the ABCD (asymmetry, border irregularity, color variation, and diameter greater than 6mm). A spitz nevus may be a precursor as well. Treatment option usually requires surgery with margins. Children diagnosed with a melanoma require Lifetime screening due to a significantly higher risk for secondary skin cancers.
Melanoma can - and does - occur in every age group. It is uncommon, but children do get skin cancer. Unfortunately, warning signs are missed because most people think that it's not possible for children to develop the disease. Pediatric melanoma is rare (making up only 2 percent of all melanomas). It affects only seven in 1 million children and adolescents, according to 2002 statistics from the National Cancer Institute. But that number has increased steadily since 1982, when the number was three per million children. Proper diagnosis is frequently overlooked because children often have a few little brown or reddish brown spots, called Spitz nevi. They look completely normal and are usually benign moles or birthmarks, but sometimes they can become early melanomas. Although there is little research currently available, it is believed that genetic predisposition can be a strong factor in these cases. The way a person's DNA deck of cards is shuffled can make him or her much more prone to melanoma mutations and tumor genesis due to sun exposure. In many cases of pediatric melanoma, the patients did not have traditional high-risk factors (fair skin and light eyes or a family history of the disease). One thing is sure: they all had moles that changed or appeared atypical. This is something a parent should watch for and an important reason to see a dermatologist for an annual checkup - even as a child.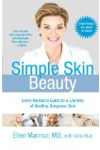 It is very rare for children to develop melanoma, however it is possible. If you have a family history of melanoma, it is important to mention this to your pediatrician, so he or she can perform regular skin exams on your child. Regardless of family history, if there is concern over a skin lesion on your child, you should discuss this with your doctor. Concerning lesions are dark, large, asymmetrical, have irregular borders or change in any way.
Continue Learning about Melanoma