The following are the standard (and one experimental) adjuvant therapies associated with melanoma. All incur negative side effects (like nausea or fatigue), and each has its pros and cons. A dermatologist and oncologist will discuss the options in detail with a patient before setting forth on one of these therapeutic roads.
Immunotherapy: This is standard treatment for metastatic melanoma after surgery. It utilizes interferon, the FDA-approved drug shown to improve survival rates in patients with a high rate of relapse. Interferon alpha-2b, given by infusions, is toxic to melanoma cells and works by encouraging the body's own immune system to recognize cancers and then fight them off. Side effects are extreme fatigue and flu-like symptoms.
Chemotherapy: Anticancer drugs, which are either taken orally or injected into the bloodstream, work to kill cancer cells. Chemotherapy is nonspecific, in that it kills malignant cells but is toxic to healthy cells too. There are more sophisticated chemotherapies being discovered that might be able to target specific melanoma cells by either blowing them up or inducing apoptosis, programmed cell death. As of now, there is no great chemotherapy for melanoma.
Radiation: High doses of radiation take aim at melanoma in a specific area to destroy cancer cells. They are frequently used after surgery to double treat a section. This method is frequently used on lymph nodes if surgery is not possible. It can be employed in conjunction with chemotherapy or used as a palliative treatment for advanced melanoma to relieve symptoms.
Experimental Vaccines: Many melanoma patients enroll in clinical trials that involve vaccines, or "nonspecific immunostimulants." A vaccine teaches the body how to recognize and then attack a malignancy. Experimental melanoma vaccines can target the single rogue mutant cells that hide and set up shop somewhere in the body. Every single cell has a particular fingerprint that identifies what type it is, and this fingerprint takes the form of proteins.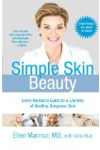 Continue Learning about Melanoma Treatment