Any experience that brings you into contact with the silent level of awareness can be called meditation. You may have spontaneously hit upon a routine that allows you to experience a deep settling in your mind. If you haven't yet, then you might adopt one of the more formal meditation practices that appear in every spiritual tradition. The simplest, perhaps, is breathing meditation, as follows: sit quietly with your eyes closed in a room with the lights low and no distractions from the telephone or knocks at the door. Shut your eyes for a few minutes; then become aware of your breathing. Let your attention follow your breath as it gently, naturally draws inward. Do the same as the breath flows outward. Don't make any attempt to breathe with a certain rhythm and don't try to make your breath deep or shallow. By following your breath you are aligning yourself with the mind-body connection, the subtle coordination of thought and Prana, the subtle energy contained in the breath. Perform this meditation for 10 to 20 minutes twice aday. You will become aware of your body relaxing. You may even fall asleep if you are storing massive amounts of fatigue and stress. Don't worry about this, or about any sensation or thought that crops up as your mind grows quieter. Rely on the body's natural tendency to release stress. This is a gentle meditation that has no negative side effects or dangers as long as you are healthy. If you feel pain anywhere or a repeated sense of discomfort, these may be symptoms of undiagnosed illness; in that case, should such feelings persist, you need to ask for medical help.
Meditation is when you are silent, surrender, trust, and listen to the Infinite and believe you will get what you need. In meditation you receive a healing gift in the magnificent silence. It is an ancient spiritual practice in all religions and spiritualities. It is just in recent times, the last 500 years since the Protestant reformation, that this reverent practice has been pushed to the margins in favor of preaching, evangelism, and any activity that creates noise and movement. It was as if there was some innate distrust of silence.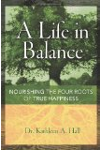 A simple definition of meditation is "the intentional paying of attention from moment to moment." In the words of a woman who has taught meditation for fifteen years: Meditation is different in its essence from every other human activity, but its essence is contained in every activity. During meditation, each one of us touches base with our deepest concerns. You could say it is acknowledging the radiant core of our being, our godliness, or our Buddha nature.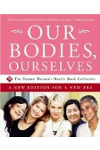 You can learn to control that stream of chatter through the fifth of the six steps to selfhealing, meditation, which brings about mental and physical relaxation as well as a host of healthful, energetic benefits. Meditation is a blend of concentration and sensitivity. Concentration is will, the ability to have prolonged focus or single-point concentration. Sensitivity is attentiveness, the ability to have prolonged awareness, or quiet, watchful sensing. Thus, meditation trains the mind to engage in a sustained mental concentration on a single point while remaining open to impressions that come from within.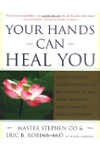 Meditation refers to a group of practices of self-regulation in which you train your mind to focus attention and awareness to foster general well-being, as well as promote a sense of calm, clarity, and concentration. Meditation has been practiced since antiquity. In modern times, mindful meditation can be used by people with chronic pain and other illnesses to help manage stress and enhance health. Mindfulness focuses on experiencing each moment fully and nonjudgmentally; this is often referred to as "being in the present moment." Focused awareness is a primary component of all forms of meditation.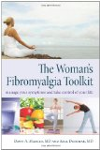 Meditation is a mind exercise that is done to help relax your body and free your mind of worry. Your thoughts are relaxed, while you stay alert. You may sit in a certain way, and have your eyes open or closed for meditation. Meditation can be done alone or with other people. The following are types of meditation:
Mantra meditation: A mantra is a word or phrase that is thought or spoken over and over. It often has a smooth sound. The mantra is used as a way to help you focus. The sound is believed to make vibrations that have different effects on people. You may chant the mantra out loud, or just think it. Examples of mantras are 'Om' and 'Mu'. You may also use a prayer as your mantra.
Mindfulness meditation: With this type of meditation, you are taught to focus on what is happening in your life at that point in time. You become aware of your thoughts and feelings in the present without making any judgment. You learn not to worry about bad times in your past or about the future.
We've all heard the term "meditation" thrown around in many different situations and contexts--particularly in recent years. One of the misconceptions about meditation, though, is that it is something that someone can begin to do as soon as they sit down, close their eyes, and focus their thoughts in silence. When we use the word "meditation" in the context of ancient Yogic traditions, though, it actually takes on a very different meaning.
According to the ancient Indian sage Patanjali, meditation or dyhana is a state of being we enter when we have focused our mind to such an intense degree that we no longer experience thoughts. Instead, we experience the absence of thought. As unlikely as this may sound, it is indeed possible after we have devoted ourselves to an extensive and disciplined practice of concentration--the practice of continually and repeatedly training one's thoughts to remain on a single point of focus.
Many people sit themselves down and repeatedly focus their thoughts for extensive periods of time. Until they focus their mind to the point that they experience an absence of thought altogether, though, they are not in a state of meditation but concentration. Once they've mastered concentration, meditation is the next natural step of the process.
Continue Learning about Meditation