Meditation involves sitting still in a quiet place while placing your ultimate focus on the moment. During this time of personal solitude, you let all the day's worries leave your attention and only experience the moment. Meditation is believed to result in a completely 'free' mind while affording you a chance to recover from the day's pain, interruptions, and stress. Because pain is a complex interaction between sensations, thoughts, and emotions, meditation can help self-regulate the pain you feel and increase your ability to handle stress.

Meditative techniques are a key element in the Arthritis Self-Help Course at Stanford University. More than 100,000 people with arthritis have taken this course and learned meditation-style relaxation exercises. Graduates report a 15 to 20 percent reduction in pain.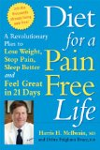 Continue Learning about Meditation
"In today's busy world we all become very distracted. Meditation techniques help you tune out the distraction and shut out the babble. This can also help you learn to focus more clearly and to accomplish specific goals, such as re...
duction of pain. Studies show that in people in deep meditation produce theta waves on an EEG. Theat waves are is associated with relaxed attention. Alpha waves are also more abundant, which are associated with wakeful rest."
More