Brother Lawrence was a Carmelite monk who lived in France during the seventeenth century. His spiritual counsel was simple: throughout every day, keep an ongoing conversation with God. He joyfully scrubbed the pots of his monastery in order to see the face of God in his reflection under the grime of the day's meal. Modern Buddhist monk Thich Nhat Hanh uses washing dishes as an opportunity to practice prayer and meditation.

Transform the time you ordinarily spend washing to dishes into an opportunity to practice awareness, mindfulness, and inner calm. It takes only re-affirmation of your commitment to living an intentional life to turn the fifteen minutes you ordinarily spend doing dishes into a joyful and restorative meditative experience rather than an exhausting task. Instead of the time being hurried and unpleasant, choose to focus on your breath, listen to music, sing, or chant. Notice the delicate patina on the silver, the tiny flowers at the edge of plate. Give thanks for the simple vessels that we use to hold our food.

Revel in the sensual renewal of warm water on your hands and steam in your face, the down-to-earth pleasure that comes from completing a humble task. Consider the miracle of indoor plumbing: the incredible gift of hot and cold running water only a small percentage of the earth's inhabitants enjoy.

The metaphor of cleansing, of washing away the traces of the past, strikes a deep chord in our souls. No matter how little control we may seem to have over the other aspects of our lives, completing everyday tasks gives us a feeling of accomplishment, the simple joy that comes from tidying up one small part of our world. If you are anxious, allow the ritual to calm you. If you are angry or frustrated, express your excess emotional energy by scrubbing pots and pans until they shine.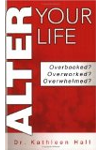 Continue Learning about Meditation