In early Buddhist thought, the word for mindfulness was sati, which means remembrance or recollection. It's a kind of presence of mind to what's occurring in the moment that involves one's own experience including one's body, thoughts and emotions. Mindfulness involves both focused attention to the sensation but also a right understanding of what the sensation is about.
Present-­focused, nonjudgmental attention to thoughts, feelings and sensations underlies mindfulness. In depression, it may feel that you're drowning in negative thoughts or that you're running on autopilot. Mindfulness skills teach us to press pause and pay attention to the present moment -- effectively ending the stream of negative thoughts. The purpose isn't to change thoughts but simply to accept thoughts as just thoughts (not facts), which have no power over your life. The goal of mindfulness is awareness and acceptance of experiences, which leads to freedom and choice to engage in purposeful activities.
Mindfulness is a practice that can help you reduce your stress. Mindfulness is about slowing down, seeing things clearly, and paying attention moment to moment to moment. When you are mindful, you notice what is happening
as it is taking place.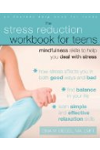 Mindfulness is the practice of purposely focusing your attention on the present moment—and accepting experience without judgment. The cultivation of mindfulness has roots in Buddhism, but most religions include some type of prayer or meditation technique that helps shift your thoughts away from your usual preoccupations toward an appreciation of the moment and a larger perspective on life. Mindfulness is now being examined scientifically and has been found to be a key element in happiness.

Professor emeritus Jon Kabat-Zinn, founder and former director of the Stress Reduction Clinic at the University of Massachusetts Medical Center, helped to bring the practice of mindfulness meditation into mainstream medicine and demonstrated that practicing mindfulness can bring improvements in both physical and psychological symptoms as well as positive changes in health attitudes and behaviors.
Mindfulness has been defined as purposely paying attention, in the present moment, without judgment. In other words, mindfulness is about intentionally being aware of the present moment and, rather than judging whatever you find in that moment, allowing yourself to turn toward your experience.

By focusing on the present moment, mindfulness helps you train your mind to control where your attention goes rather than let your mind control you. It's about paying attention to what is happening now -- within you or around you -- and taking an attitude of friendly curiosity, acceptance, and openness toward the experience.

The human mind has been called a judging machine, and for most of us, it's extremely difficult to experience something without judging it or putting labels on it. For example, when we look at something, we tend to automatically think of that object in terms of whether we like it or not, whether it is good or bad, rather than simply observe the object without evaluating it. Consider the first time you meet a person. You probably find yourself appraising him: you either like the way he's dressed or you're thinking there's something wrong with it. The person might make a good or bad first impression; perhaps he seems "nice" or "strange," for example, but whatever labels you use to describe him, those labels are there more often than not. Judging comes quite naturally to us and is a difficult habit to break. Mindfulness helps us to break out of the habit of seeing everything through these labels and helps us to see things as they are.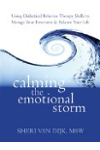 Mindfulness is one of the greatest gifts you can give yourself. We spend so much time planning or worrying about the future and regretting the past that we often forget to appreciate the present. Mindfulness allows you to learn to live in the here and now, rather than the past or future. You can be mindful anytime: while you're eating, walking, cooking, cleaning, making love, driving, and so on.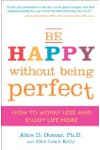 Paying attention to our present moment experiences with openness, curiosity, and a willingness to be with what is.
It is a quality of attention we can apply to any moment, and it can also be trained through a mindfulness meditation practice.
Most of the time, our minds are lost in the past or the future. Mindful awareness, or mindfulness, invites us to pay attention to our present-moment experiences with openness, curiosity and a willingness to be with what is. Our lives are more stressful than they have ever been, and we must find ways to deal with that stress. By inviting us to stop, breathe, observe and connect with our inner experience, mindful awareness can be, for many people, an antidote to these stresses of our modern society.
Continue Learning about Meditation