You may be used to working out your muscles with dumbbells, working out your heart with a good swim, and working out your kinks with a massage. I also want you to get used to exercising your vagus nerve.

By learning to modulate messages going to and from the brain, you'll better protect yourself against overreactions to inflammation caused by infections and stress. The mechanism appears to be controlled by how the vagus nerve releases its main chemical, acetylcholine, and deactivates the king of white blood cells, macrophages, so our immune system isn't in a continual state of war.

Here's one elegant way (besides putting an electronic stimulator around your vagus): a form of movement called chi-gong. This exercise combines meditation and movement to soothe the vagus.

Another bonus: It also seems to help ward off and decrease the severity of such immune issues as herpes zoster, or shingles. Both increase with age (because of declined immunity and the cellular damage that comes from the stress and depression prevalent in older adults).

Relaxation techniques like chi-gong appear to improve immunity in these two diseases, and likely in other infections as well. If chi-gong isn't your cup of tea, just meditate nightly.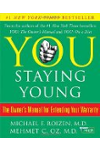 Continue Learning about Meditation Techniques