Vietnamese Buddhist monk Thich Nhat Hanh, famous for teaching us "walking meditation," reminds us to hold the intention of being fully present in the moment of each step on our life's path. As you walk, feel your foot come into contact with the earth. Experience the rhythm and flow of your stride as a symphony. Marvel in the harmony of your arms, legs, and trunk; release past burdens and future fears as you surrender to the present moment.

Get out of your car, get off your bike, get off the bus one stop early, and walk. Use this time to practice serenity, reflection, and awareness. Notice the wind, the changes of the season. Connect to the birds, the trees, the mystical alchemy of Nature. Look, smell, listen. Allow your senses to become keenly aware and profoundly energetic. In the dance of mindfulness and awareness, our senses are heightened as we empty ourselves into the now.

Challenge the curiosity of the explorer who lies within you. Take the less traveled road, change your route, choose a different path. And above all, follow the advice of Henry David Thoreau: "We should go forth on the shortest walk, perchance, in the spirit of undying adventure, never to return."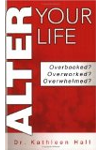 Continue Learning about Meditation Techniques