Practice the direct clearing techniques - self-awareness and higher-level thinking exercises as needed, according to these guidelines:
-Either can be practiced daily, or even several times daily, until a problem is cleared and you no longer feel the negative emotion or limiting belief in your body.
-Each session should be 10 to 20 minutes long, depending on your ability to hold your attention and awareness productively and without strain.
-If you feel tired or uncomfortable before 20 minutes are up, simply end the session and try again later or the next day.
-Even if you have no issues that require work, it's valuable to practice direct clearing techniques to help you understand how your unconscious mind communicates with you.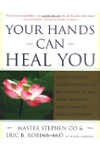 Continue Learning about Meditation Techniques