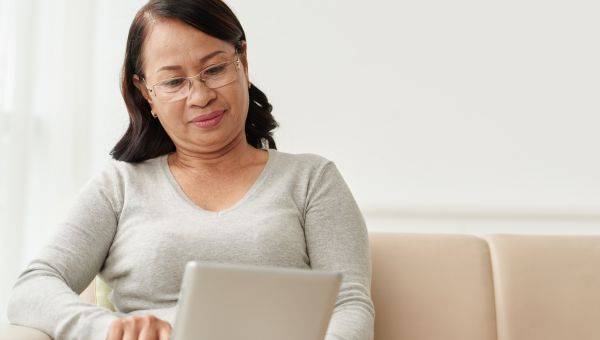 Six things to consider during open enrollment, which is October 15 to December 7.
Between October 15 and December 7, Medicare's annual open enrollment period, millions of Medicare beneficiaries have a chance to make changes to their coverage for the upcoming year.
There are a few things you can do during this period.
You can change from one Medicare Advantage or prescription drug plan to another. People currently enrolled in Original Medicare can also switch to a private Medicare Advantage plan, or drop their existing Medicare Advantage coverage to return to Original Medicare.
Making sense of Medicare, the government-run health-insurance plan for people with disabilities and people age 65 and older, isn't easy.
"It's like root canal every year having to get yourself up to speed on what's covered by your plan and what's not," admits Ross Blair, senior vice president for eHealthMedicare.com. But by focusing on a few key areas, and knowing where to turn for help if you need it, you can identify a plan that will work for you.
Here are six things to consider when shopping for your Medicare coverage options.
1. Take the time to shop and compare
Although experts encourage people to shop around and weigh their options each year during this time, Medicare beneficiaries have a tendency to stick with their existing coverage and avoid making changes.
A 2010 study by the Robert Wood Johnson Foundation found that only about 10 percent of people with a Medicare Part D plan change their plan each year. That can be a costly mistake, experts say.
In fact, a recent survey of 49,000 people using eHealthMedicare.com to compare Medicare plans showed that only 8 percent of those enrolled in Medicare Advantage and just 5 percent enrolled in a stand-alone Part D policy were enrolled in the lowest-cost plan. The people who switched to a new Part D drug plan saved nearly $700 in 2015, and were 20 percent less likely to hit the prescription drug coverage gap, also known as the donut hole.
2. Look beyond monthly premiums
The monthly price of Medicare Advantage or Part D plans varies widely both across the country and within a particular market. Next year, however, the average premium for a Part D drug plan nationwide will rise to $41.34 monthly, the first time Part D average premiums will be more than $40.
Medicare Advantage plans will come with an average price of $32.60 per month, and many people will have access to a Medicare Advantage plan that comes with no premium at all.
But beware: Low monthly premiums can mask higher out-of-pocket costs. "Plans can increase the cost-sharing," says Elaine Wong Eakin, executive director of California Health Advocates, a Medicare advocacy organization.
And they will. For example, according to the health care consulting firm Avalere, there will be fewer Part D drug plans in 2016 that come with no deductible. And most plans won't help you cover the cost of medications when you enter the gap in drug coverage known as the "donut hole."
For that reason, a plan with a low monthly premium may end up being pricier in the long run. You need to pay close attention to a plan's co-pays, coinsurance and deductibles to get a sense of what your total spending could be for the year.
3. Check for your medications
Medicare drug plans frequently change their formularies, or lists of covered drugs. And again, your out-of-pocket costs even for drugs covered by your plan change from year to year. "We're seeing little tweaks being made across the board, and some of these can have dramatic impacts for the beneficiaries," Blair says. To illustrate his point, Blair cites the case of one man he worked with who shopped for a Part D drug plan to cover two medications he takes to treat a serious chronic condition. "He was able to find a drug plan that saved him over $50,000 per year only on two drugs," he says. Make sure the medications you take are on the list of any plan you're considering buying. Also pay close attention to any requirements the plans have. It's common for example, for plans to impose restrictions such as prior authorization and quantity limits.
Wong Eakin also cautions people about commonly used "preferred pharmacy networks." You'll pay less for your medications at a preferred pharmacy than you will even at those that participate with your plan but don't have this special designation.
4. Confirm your doctor's affiliation
Provider networks change all the time, so you can't count on your doctor participating with your plan in 2016 even if he or she did this year. Be sure to confirm that your doctor is still in your plan because seeing a non-participating physician will leave you on the hook for higher out-of-pocket costs.
"Plans are required to give beneficiaries 30 days notice if their doctor's contract is terminated," Wong Eakin says. In addition, she says, insurers must help you find a new physician who does participate.
5. Reach for the stars
Medicare has a quality rating system in which Medicare Advantage and Part D plans are given anywhere from one to five stars to indicate quality. Five stars are the most a plan can receive, and one is the least.
"The star ratings are underrated and underused, but I think they're really important," Blair says. "I personally wouldn't enroll in a plan with three stars or less."
6. Get help with your decision
Consumers should know about free assistance available to them online, by telephone and in person to help them wade through the details.
You can find and compare Medicare Advantage and prescription-drug plans available in your area by inputting your zip code on the Plan Finder tool at Medicare.gov. You can also compare and purchase plans at eHealthMedicare.com.
Counselors are also available, free of charge, to provide you with personalized assistance through State Health Insurance Assistance Programs. You can find your local program by visiting the Medicare.gov Medicare Helpful Contacts page or by calling 1-800-MEDICARE (1-800-633-4227).
This content originally appeared on U.S. News & World Report.
Medically reviewed in March 2020.