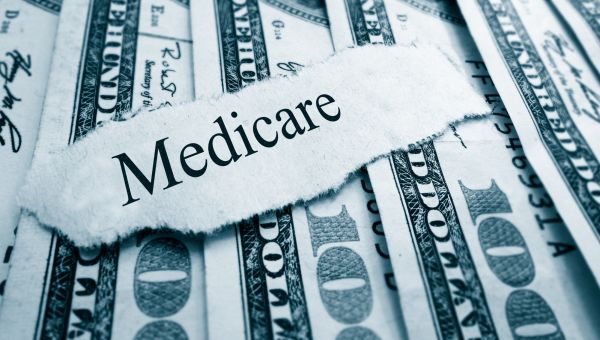 Medicare had added prescription drugs and preventative care to its covered services.
It has been 50 years since President Lyndon Johnson signed a health insurance program for older Americans into law on July 30, 1965. Medicare continues to provide the majority of America's seniors with affordable health insurance, and many additional benefits have been added to the program. Here's how Medicare has changed over 50 years.
Premium prices. Former President Harry Truman was the first American to sign up for Medicare. He paid $3 per month for this health insurance, which was deducted from his Social Security checks. The standard Medicare Part B premium has grown to $104.90 in 2015, and the practice of deducting the premiums from Social Security payments continues. "If you don't sign up for Medicare when you turn 65 your premium will go up," says Joseph Matthews, an attorney and author of "Social Security, Medicare & Government Pensions: Get the Most Out of Your Retirement & Medical Benefits." "There's a penalty you will pay if you don't sign up when you are 65 unless you have employer sponsored health insurance."
Tax rate. Beginning in 1966, workers paid 0.35 percent of their earnings into the Medicare system, and it was raised to 0.5 percent the following year. Employers pay a matching amount. The Medicare tax hit 1 percent beginning in 1973. The current tax rate of 1.45 percent has been in effect since 1986, and self-employed workers pay 2.9 percent of their earned income into the trust fund. Beginning in 2013, high income workers were taxed an additional 0.9 percent on earned income exceeding $200,000 for individuals and $250,000 for couples.
Prescription drugs. The original Medicare program did not include coverage of medications. Medicare Part D prescription drug coverage was signed into law in December 2003 by President George W. Bush, and retirees began to sign up for these Medicare-approved private prescription drug plans in 2006. "Medicare has changed for the better in several ways," says Jack Hoadley, a health policy analyst at Georgetown University. "[One] is the addition of benefits not included in the 1965 law, especially prescription drugs and preventive services." Seniors must compare prices and coverage among dozens of plans in their area and choose the one that best meets their needs. They can switch plans once a year during the open enrollment period from October 15 to December 7.
Preventive care. The Affordable Care Act, signed by President Obama in 2010, added a variety of free preventive care services to Medicare, including mammograms and colonoscopies, as well as a free annual wellness visit to a doctor. The law has also begun to phase out a large coverage gap in Medicare Part D plans and increased Part D premiums for higher income beneficiaries.
Coordination with Social Security. For people born in 1937 or earlier, 65 was the age you could claim unreduced Social Security payments and sign up for Medicare, but these two benefits have since diverged. While the age you can start Medicare coverage remains 65, the age when workers qualify for their full Social Security payments has been increased to 66 for most baby boomers and 67 for everyone born in 1960 or later. "You don't have to be receiving Social Security to sign up for Medicare," says Ronald Kahan, a medical doctor and author of "Medicare Demystified: A Physician Helps Save You Time, Money, and Frustration." "The two have nothing to do with each other." Signing up for Social Security at the same time you sign up for Medicare now results in a 7 percent smaller monthly payment for baby boomers and a 13.3 percent smaller benefit for people born in 1960 or later.
Related: See all Medicare articles
This content originally appeared on U.S. News & World Report.
Medically reviewed in March 2020.