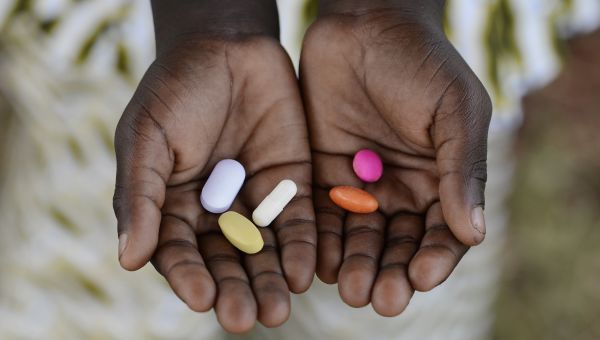 Research which plan covers your likely array of prescriptions in the most cost effective way.
Medicare beneficiaries can make changes to their prescription drug coverage between Oct. 15 and Dec. 7. This annual open enrollment period is when you should make sure that the medications you need will continue to be covered on your plan at an affordable price, and to switch plans if they won't. Here's why you should shop around for a new Medicare Part D plan for 2016.
Medication changes. You may have selected your current Medicare Part D plan based on medications you were taking a year or more ago. If you started a new medication in 2015, or think you might in 2016, research which plan in your area covers your most likely array of medications in the most cost effective way. "If your situation is such that you and your doctors have been talking about the possibly of changing some of your drugs in the next year, see if there is another plan that seems better for both the drug you are taking and the one you might be taking later," says Ronald Kahan, a medical doctor and author of "Medicare Demystified: A Physician Helps Save You Time, Money, and Frustration." You can use the Medicare Plan Finder to research how the medications you are interested in will be covered by all the Part D plans offered in your area.
Coverage changes. Medicare Part D plans are allowed to change their formulary of covered medications each year, and many plans do. Even if the medications you use were covered in the past, that doesn't mean they will continue to be covered in 2016 or that the out-of-pocket costs for a given medication won't significantly change. "There may be situations where a drug you were taking was on the formulary last year, but it won't be on the formulary this year," says Jack Hoadley, a health policy analyst at Georgetown University. Every September your Part D plan will send you a document called the Plan Annual Notice of Change outlining how the plan will be altered in the coming year. If the changes don't work for you, you can switch to a new plan during the open enrollment period without penalty.
Premium increase. Medicare Part D premiums vary based on the plan you select and can change from year to year. If you are facing a significant premium increase in 2016, it's worth typing your medications into the Medicare Plan Finder to see if there is another option that will cover your medications at a more affordable price. "There's been a larger jump in premiums than we have seen in the last few years, but there are some plans where premiums have gone down," Hoadley says. "Some people who have not checked their plans in a few years may find that there are much better deals available if they shop around a little bit."
High out-of-pocket costs. Premiums aren't the only plan costs to consider. Medicare deductibles vary by plan, and some plans don't have deductibles at all. The maximum possible deductible will climb from $320 in 2015 to $360 in 2016. "In some cases it may be people are better off paying some or all of the deductible amount in exchange for the lower premiums," says Juliette Cubanski, a policy analyst at the Kaiser Family Foundation. "It's worth taking a look at your plan and how it's changing and seeing what else is out there that could potentially offer you a better deal than what you are paying now." You might also have to pay a set copayment amount, such as $10, or a percentage of the price of the drug, such as 25 percent, and these amounts vary by plan.
Inconvenient preferred pharmacies. Many Medicare Part D plans have preferred pharmacies, and beneficiaries pay lower out-of-pocket costs if they fill their prescriptions at these locations. However, if the pharmacy that is most convenient for you doesn't participate in the preferred pricing, you could face much higher costs to fill your prescriptions. "Enrollees pay less for their prescriptions if they go to a pharmacy where the plan has negotiated certain preferred pricing arrangements," Cubanski says. "If you are unable to get your prescription filled at a pharmacy offering this preferred pricing, you will have to pay a bit more."
Related: See all Medicare articles
This content originally appeared on U.S. News & World Report.
Medically reviewed in March 2020.