It's a bad idea to fib about or downplay the possibility of pain to your child when unpleasant tests or procedures need to be done. Kids are pretty smart creatures. You know your kid best, of course, but you shouldn't try to trick your child into thinking that getting his or her arm reset, for example, isn't going to hurt.

If your child needs a painful procedure, it's best to be honest and tell him that it will hurt for a moment but then everything will be okay. Of course, that may not be completely honest, but it's honest enough. Don't lie and say it won't hurt to assuage his fear or give him hope. That will only work once, plus then he'll be certain that every subsequent procedure will be agonizing, no matter what you say.

From The Smart Parent's Guide: Getting Your Kids Through Checkups, Illnesses, and Accidents by Jennifer Trachtenberg.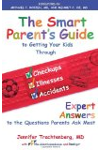 It is always difficult to prepare any loved one for a painful medical procedure, especially when that loved one is a child. Certain techniques can improve the experience, however.

The first and likely most important thing is to ensure that the appropriate pain control medications have been given, whether this is an over-the-counter (OTC) acetaminophen or an injected local anesthesia. It is also important to educate your child on the procedure to the point appropriate based on his or her age and understanding. During this, it is important not to lie or to tell the child it won't hurt. After the procedure is completed, it is important to comfort the child, and not to scold or punish him or her for crying or acting out.

These simple but important steps will help to ensure the child is appropriately prepared and comforted during a painful procedure.
Continue Learning about Tests and Procedures