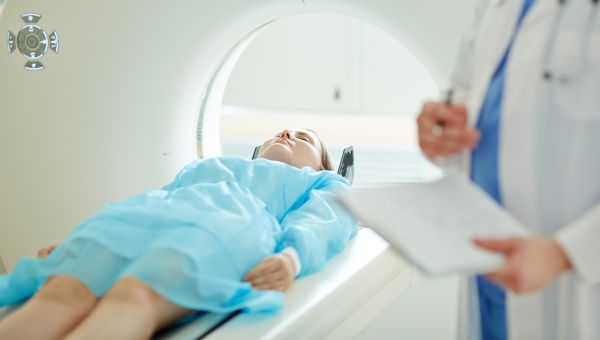 There are many instances in science (Masters and Johnson) and the arts (Gilbert and Sullivan, Lennon and McCartney) where two heads are better than one. Another example of the added value of two heads? The latest CT (computed tomography) scanners.
By delivering two low-dose X-rays at the same time, this second generation of dual-source CT scans, also called high-pitch spiral scans, dramatically reduces your total radiation exposure by more than 60% compared to earlier CT machines -- and they deliver equal or better images than the older scanners. This matters because the use of CT scans has more than tripled since 1996 -- and every CT scan zaps you with 10 times the ionizing radiation found in a conventional X-ray. Exposure to ionizing radiation is a known cancer risk, but no one knows exactly how much is too much over the course of a lifetime.
This lower radiation, dual-source scanner vastly increases the already significant usefulness of CT imaging; the scans generate a 3-D image of the inside of your body, providing amazing detail of everything from a pulsing heart to the plaque levels inside your arteries. And they're the current gold standard for identifying respiratory and cardiovascular problems, as well as many cancers.
If you need a CT scan and a second-generation dual-source model isn't available where you are, you and your doctor should figure out where you can access this latest imaging technology.
Medically reviewed in May 2019.