Misdiagnoses are more common than any patient or doctor likes to think. And it isn't always the mark of a shoddy medical work. Hundreds of diseases have almost exactly the same symptoms, and many others, maddeningly, have no symptoms at all (until they wreak havoc, that is).

Just how frequently do we get it wrong? It's impossible to know exactly, as records are difficult to keep, but different surveys have suggested that as many as 40% of all diagnoses may be wrong. Of course, doctors came up with this figure, so that could be wrong, too. In truth it's probably overblown, and the real percentage is far lower (that's my story and I'm sticking to it).

But one thing is certain: Misdiagnosis is an extremely common medical error. For example, a study of almost 2500 autopsies found that almost 40% had at least one significant undiagnosed disease. Another autopsy study found that doctors missed a problem in one out of every four patients; and in more than two-thirds of those cases, the patients would have likely received different treatment or lived longer had their overlooked disease been found. This is one reason why requesting an autopsy on a relative is a good idea.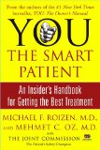 Continue Learning about Medical Techniques & Procedures