In a clinical trial, a placebo is an inactive substance that contains no medicine. It is used as a control to test how well new medicines work. Clinical trial participants are usually assigned at random to receive either the new treatment or a control.
A placebo treatment is one that is not expected to have a direct benefit—for example, a starch capsule is given for pain, or surgery is performed where no bodily alterations are made. Placebos are routinely used in scientific studies as comparisons in evaluating the effects of investigational treatments.
Healers have used placebo treatments for thousands of years, and they are often used to treat numerous ailments today.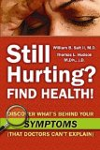 A placebo is a substitute for the treatment under study that is given to a patient in a research study. The person does not realize he or she is receiving a placebo instead of the real treatment. Placebos are often given to the control group participants in a clinical trial.
A clinical trial is a research study designed to test the effectiveness and safety of a medical innovation: a new medication, device, procedure or other treatment. Control group participants are people who will not receive the new treatment to act as a baseline to see if the new treatment is effective. A placebo can be an inactive pill, liquid or powder, or it can be a sham version of the real treatment.
Continue Learning about Medical Research