Choosing to participate in a clinical trial can be difficult for patients. If you are considering enrolling in a clinical trial, it is important for you to fully understand the risks and benefits of the trial, what the purpose of the research is, and how the trial differs from other treatment options. Make sure to carefully discuss your participation with your physician so that you can make a well-informed decision that is best for you.
Continue Learning about Medical Research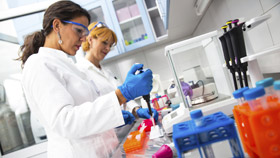 Medical research is conducted by scientists who are experts in a range of fields, and who conduct lab experiments and clinical trials to advance understanding of diseases and treatments. Your healthcare provider is a good source f...
or information about clinical trials that may be appropriate for you.
More