If you go to the grocery store hungry, you may be lured into buying something you don't really need or want because your blood sugar is low and your resistance is even lower. One tip here is to eat before you go to the grocery store -- and if you're taking your kids with you, make sure they've eaten, too. (Hungry children = lots of whining when you get to the cookie aisle.) If you don't have time for a meal, throw a healthy snack like nuts or an apple into your purse and munch on it in the car on the way to the market.

If you want to lose weight, never go to a grocery store hungry. We've all heard this one before, but it's true. Be aware that the worst time to go food shopping is right after work. So always have a snack first, and be sure to bring -- and stick to -- your shopping list. If you go hungry when you've had a stressful day, you'll grab everything that sounds and looks good, and the food may not make it home because you'll snack on it in the car.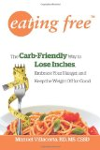 Hunger pangs and grocery aisles are a combustible combo. In this video, registered dietitian Frances Largeman-Roth explains why it's hard to resist the bakery or deli when you're ravenous.
You should avoid going to the grocery store when you're hungry because you will buy more food, and you will also make poor food choices. Watch psychologist Jennifer Hartstein, PsyD, explain why you should have a snack before buying groceries.
Continue Learning about Meal Planning and Weight Loss